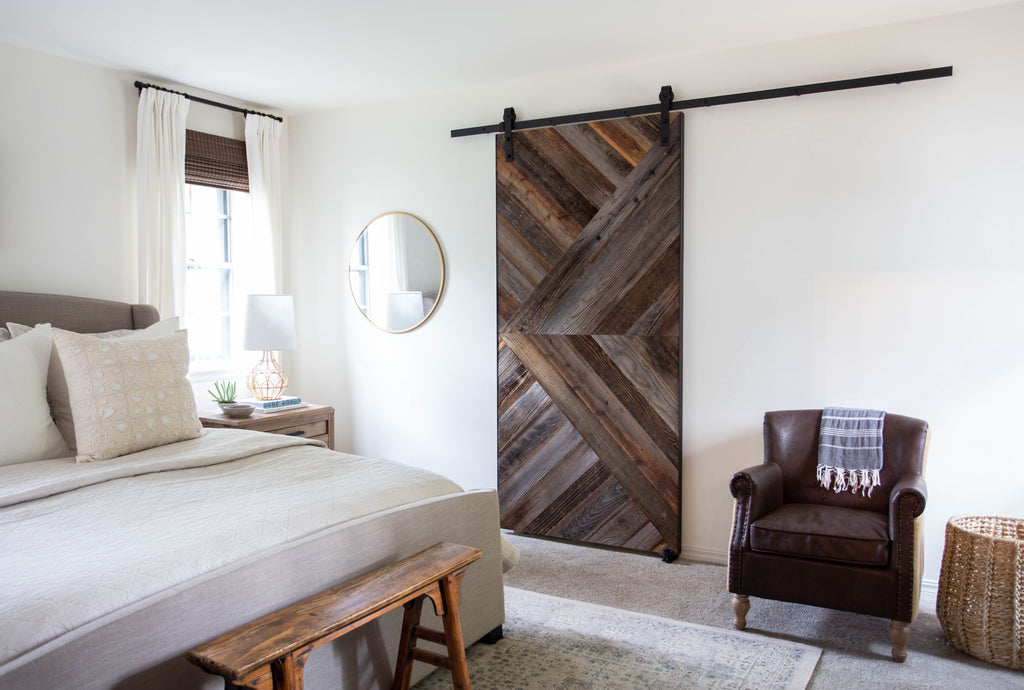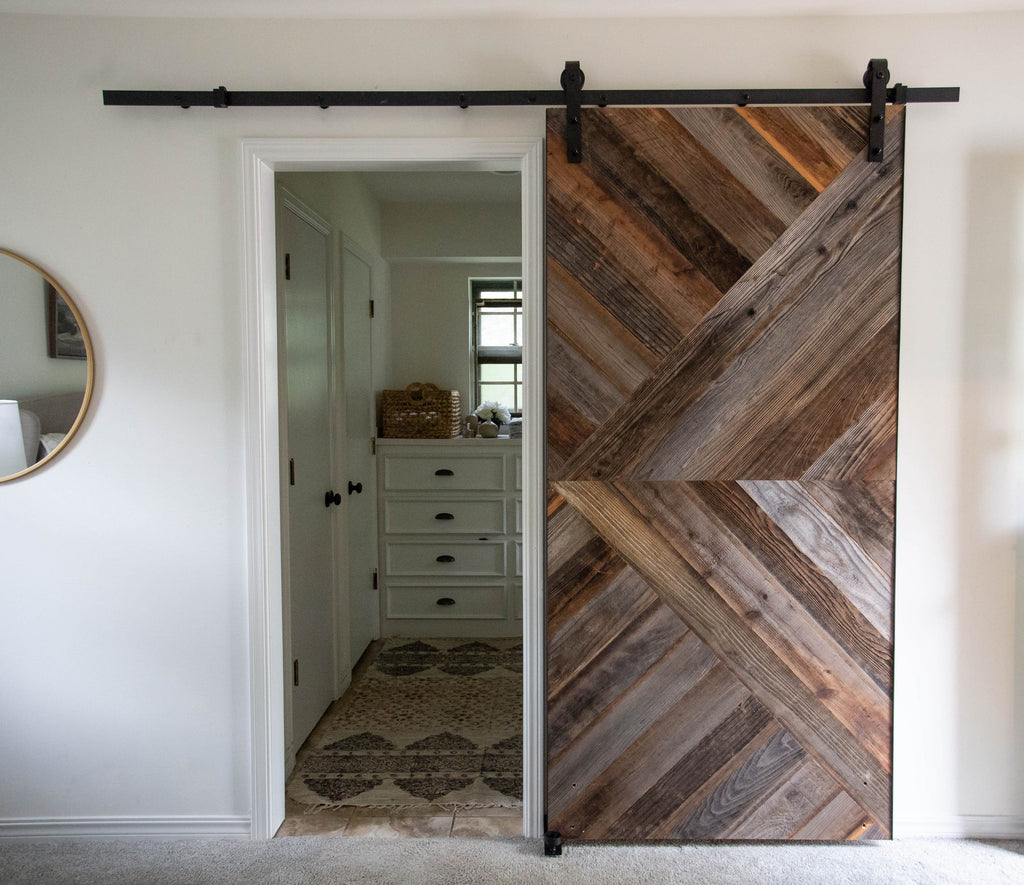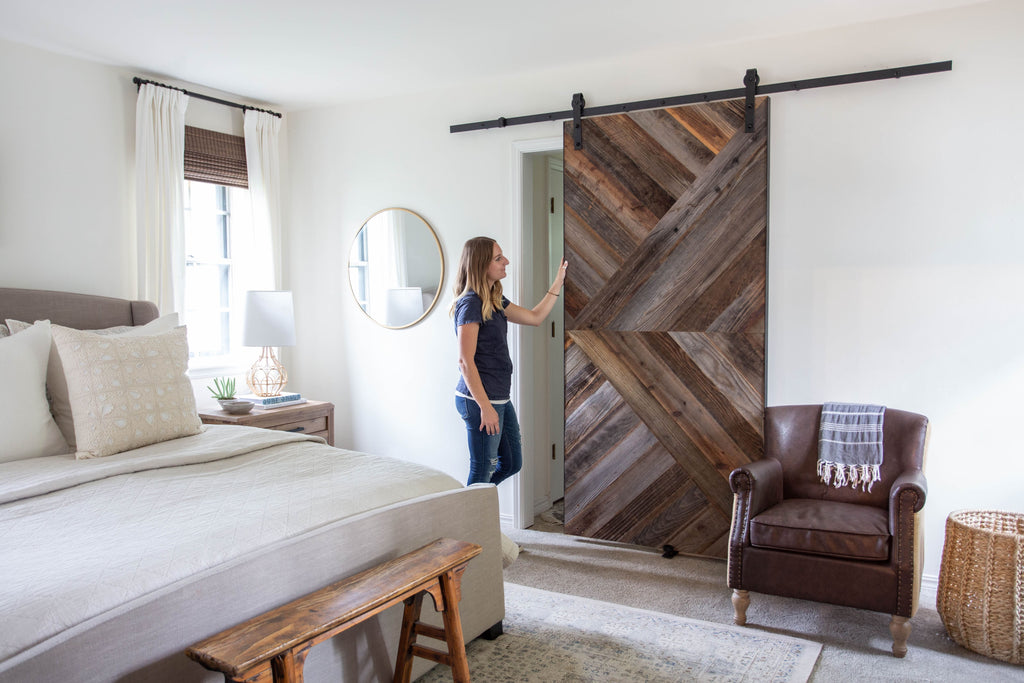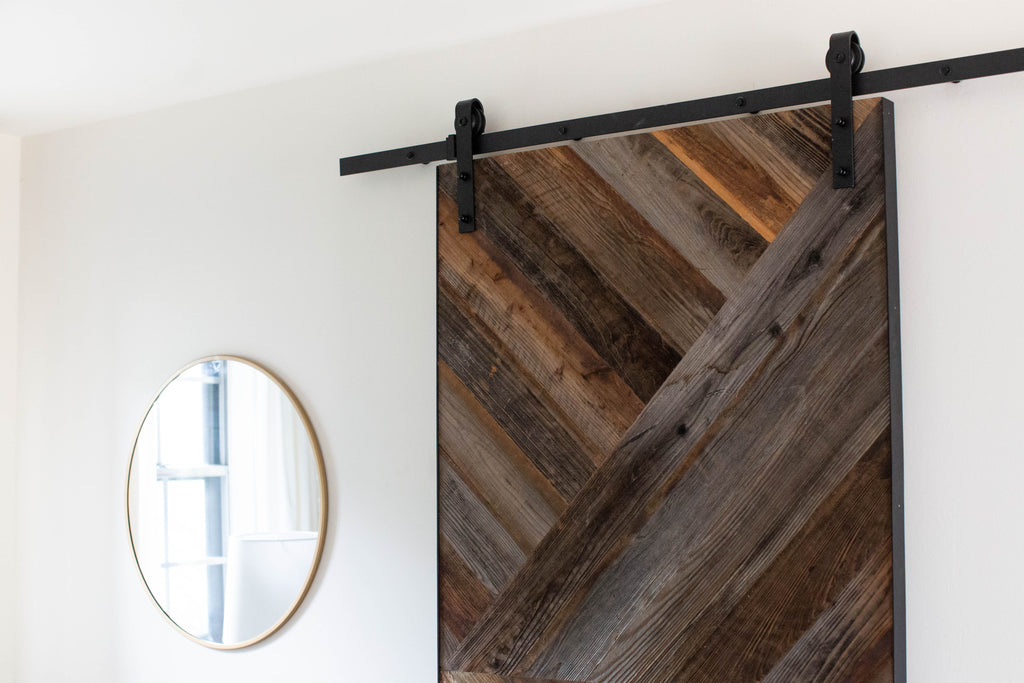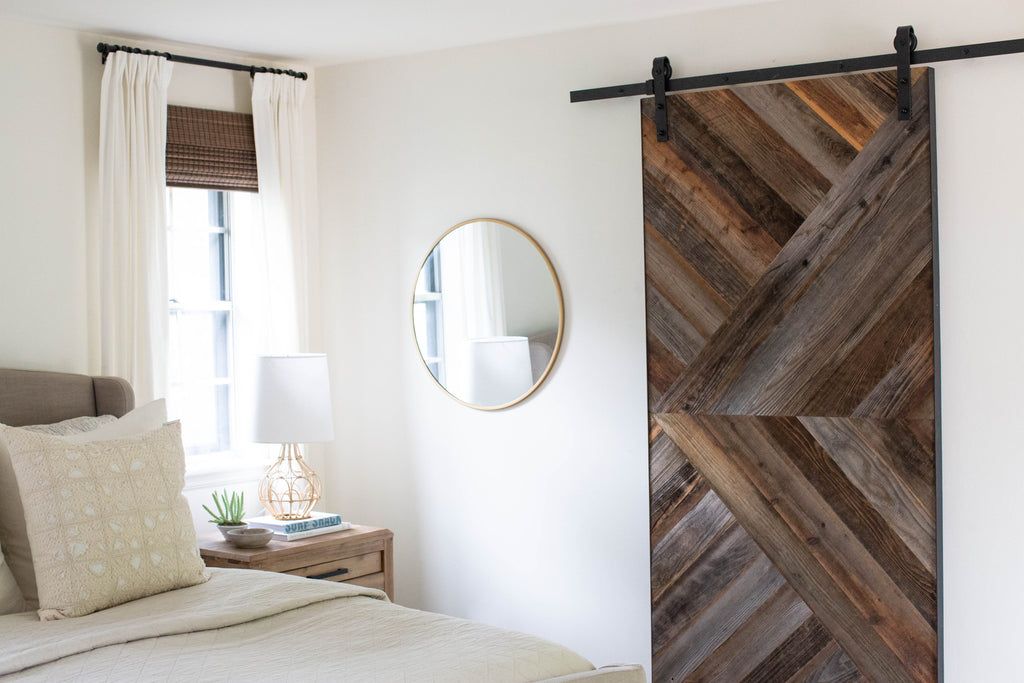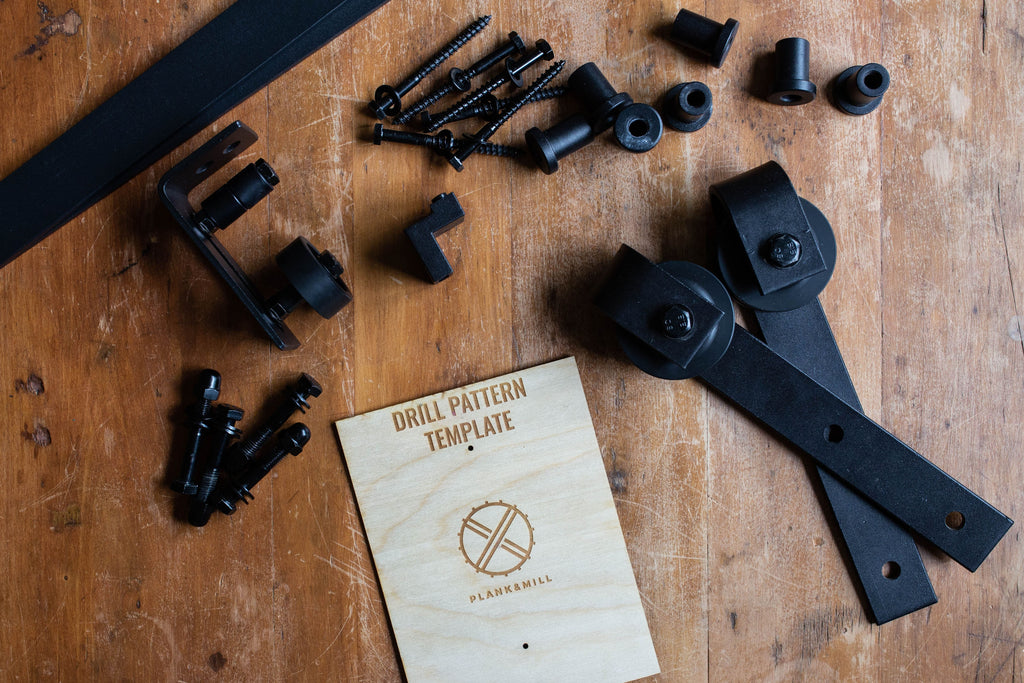 The Timbermill Sliding Barn Door
Details
Add modern farmhouse style to any area of your home or work place with Plank and Mill reclaimed barn wood doors.
- Free up space with a barn wood door that opens by sliding alongside the wall instead of swinging into the room.
- Breathe easy with our simple installation using minimal power tools.
- The Timbermill is designed from varying shades of reclaimed wood, laid out in diagonal sections to create a simple and beautiful geometric pattern.
- Our barn doors are made with love out of 100% naturally aged wood by skilled craftsman right here in our shop in Tulsa, OK.
- The Timbermill Barn Wood Door includes rolling track hardware, fitted door guide, and soft closer hardware. 
How to get started
Measure your door frame to ensure the door will cover your space. To measure the width, measure from the outside edge of one side of the door frame to the outside edge of the other. To measure the height, measure from the floor to the top edge of your door frame.
View the specs section below to ensure the door size fits your space!
Tools needed for install:
- Tape measure
- Drill
- Stud finder
- Level
- Socket wrench
- Drill bit sizes: 1/4", 11/32" (if anchors are needed), 25/64"
- Socket sizes: 1/2", 5/8"
*Complete installation instructions.
Specs
Door size: 84" x 40.25" x 1.75"
Track size: 8' in length
Will be shipped using LTL Freight. 
We are currently out of stock on this barn door, but please sign up to be placed on our list to be contacted once it has been restocked.
First come first serve!
Stare-worthy spaces our customers created
INSTALL YOUR P&M PLANKS WITH OUR GETTING STARTED VIDEO SERIES
Getting started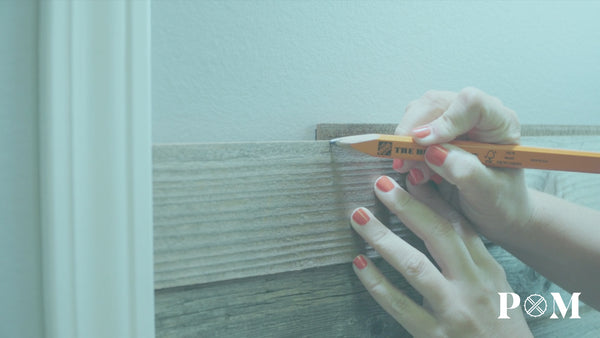 Cuts and Measures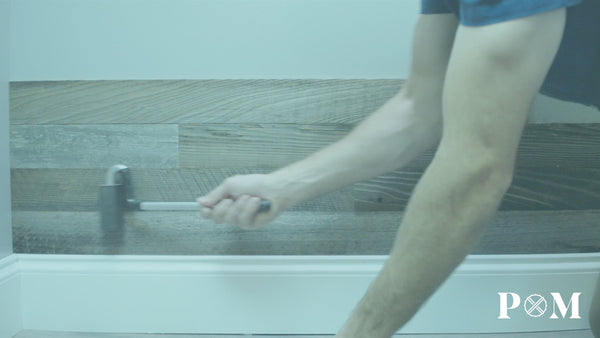 Applying Pressure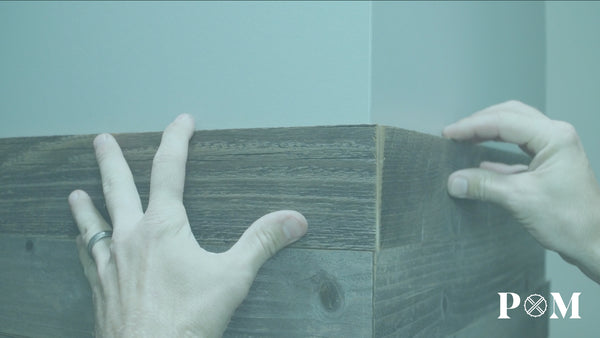 Install around corners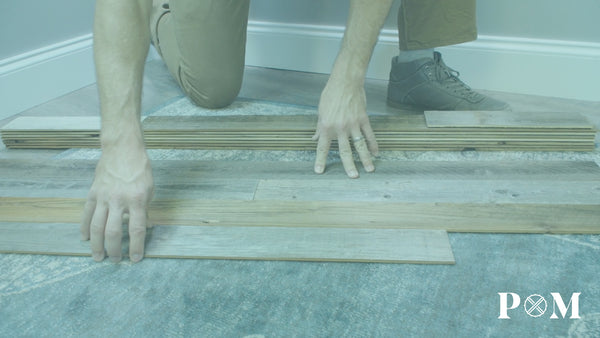 how to Stagger Planks
Troubleshooting Repairs
View all videos
as featured on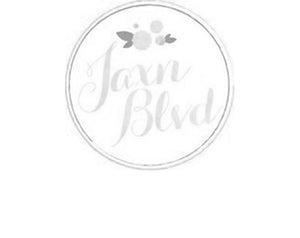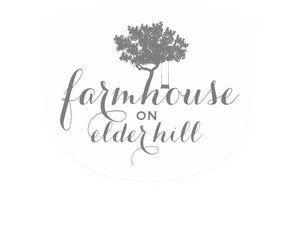 Instagram